Long before he became a National Football League (NFL) linebacker for the Indianapolis Colts, Jabaal Sheard was known for his work ethic, and domination on the Hollywood Hills Football field.
Born in Hollywood, FL on May 10, 1989, that dedication and work ethic came directly from  his mother Evelyn. Mom worked multiple jobs to support, Jabaal, his brother, and sister.
Keeping his nose to the grindiron, Jabaal achieved numerous accolades and honors during his formative years. In 2010 at Hollywood Hills High School High School, he garnered national recognition for his ferocity, speed, and ability. This later led to a full scholarship to the University of Pittsburgh.
While playing for the University of Pittsburgh, Jabaal was elected as Pittsburgh's Tri-Captain, named a First Team All-American by the American Football Coaches Association (AFCA), 2010 Big East Defensive Player of the Year , a Unanimous First-Team All-Big East selection, and Finalist for the Ted Hendricks Defensive End of the Year award.
After graduating and receiving his bachelors, Jabaal declared for the NFL Draft.  He was drafted in the second-round (37th overall pick) and spent his first four seasons with the Cleveland Browns.  In Cleveland, Sheard played in 61 games with 50 starts.  He was named to the PFWA All-Rookie team in 2011 when he had 55 tackles, a team-leading 8.5 sacks and five forced fumbles.  He also registered 190 total tackles, 23 sacks, seven forced fumbles and two fumble recoveries.
Outside of football, he continues to push himself just as hard as a philanthropist and businessman.  In 2017, Jabaal started the Jabaal Sheard Foundation serving single parent households and at-risk youth within the communities of his playing city and Hollywood, Florida.  In most recent years Jabaal has been nominated as a Walter Payton Finalist.
Jabaal continues to make strides day in and day out, if you don't see him on the field he most certainly is in the community.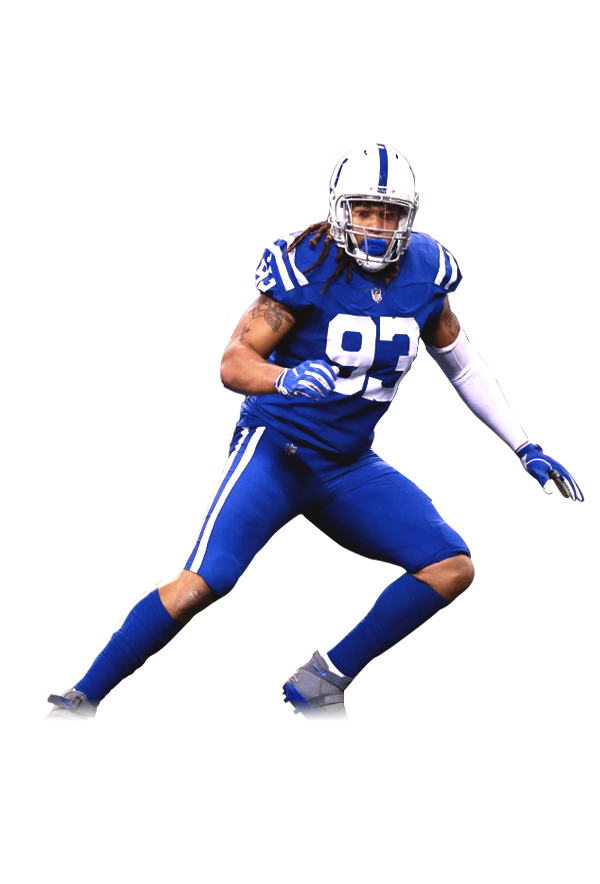 Contact Info
1234 Divi St. #1000
San Francisco, CA 94220